Activities that won't be easily forgettable...
Atividades bem diferentes do normal e que ninguém fica indiferente
"Teste os seus limites. Reúna os amigos, a família ou os colegas de trabalho e vá até este novo espaço na Baixa que põe à prova as suas capacidades físicas, sensoriais e intelectuais. Aguenta a pressão?

TimeOut Porto

Edição de Agosto 2019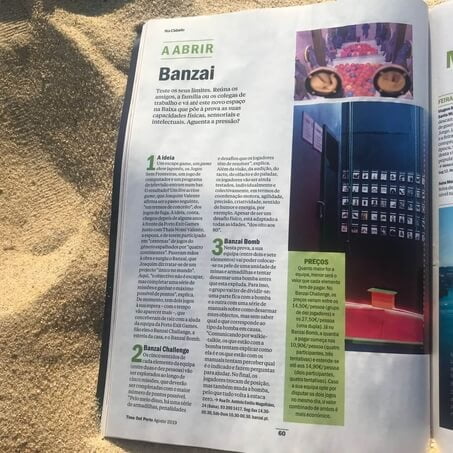 Who we are
You can get to know us from Port Exit Games...
We are creators of fun teamwork experiences
The best moments of life are those that are shared with other people. At Banzai we develop experiences that take fun team activities to new levels.
Book